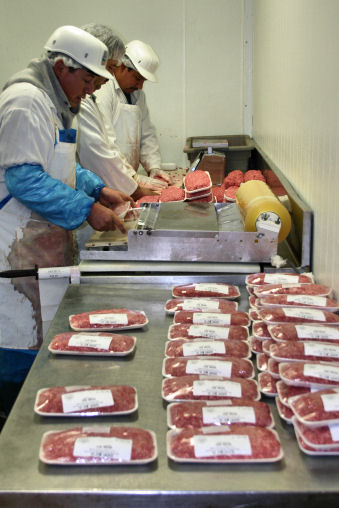 Seaport Meat Company is here to help our customers get the information they need. When it comes to the food service industry, and related health and safety issues the internet is a wealth of information.
With 45 employees, our HACCP-Compliant facility is a 17,000 Square foot, state-of-the-art food distribution building, constructed specifically to meet the needs of you, our customer.
Our facility is a USDA Licensed processing facility, with on-site daily inspections, which manufactures custom processed beef, pork, chicken, lamb, veal and seafood. We process over 120,000lbs of product per WEEK!
We supply San Diego, Orange and Riverside Counties with wholesale food and restaurant supplies to a growing list of restaurants and food service institutions.
Seaport Meat Company has a facility which was specifically designed to accommodate our food distribution business.  We designed it from the ground up with the idea that Seaport Meat Company needs to provide its customers  with the best and freshest meats, produce and the widest selection of supplies for your restaurant or food service establishment.